Meet Our Staff
Our Agents
Pat Sopp >> ABR, CDPE, CCREC, LMS, Associate Broker
+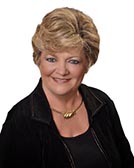 Accredited Buyer's Representative, Certified Distressed Property Expert, Consumer-Certified Real Estate Consultant, Loss Mitigation Specialist
Pat Sopp has an established career in the South Metro Atlanta real estate market for over 30 years of multi-million dollar sales production.  Pat has dealt with extraordinary interest rates in the early 1980's in excess of 15% to 17% and successfully guided buyers through those obstacles in our local neighborhoods.
Now that the economy has reversed the challenge of homeownership, Pat has expanded her professional outreach to support the communication between homeowners and financial institutions to assist in saving home values, neighborhood stability and coordinating agreements for short sales to avoid further credit deterioration and devaluations of foreclosed homes.
Pat's expertise in assessments of REO properties and experience in coordinating local contractors, inspectors and appraisers is a value added benefit through her ownership of a Fayette County building company for 15 years.  Investors benefit through her knowledge of the original community development requirements and her personal representation of many local Southside building companies through the years.
Pat's sales credentials include the following awards and achievements:
RE/MAX International Hall of Fame Award as awarded Worldwide
Fayette County Board of Realtors SILVER PHOENIX Award for 25 continuous years of multi-million dollar sales production
Member of the year Mid-West Georgia Homebuilder's Association Sales & Marketing Council
Life Recipient of the National Home Builder's Association Circle Award for Multi-Million Dollar Sales of New Homes
1031 Tax Free Exchange Specialist designated by Starker Services, Inc.
Associate Broker since 1984
Silver Box Award presented by the Fayette Board of Realtors for outstanding community service
Loss Mitigation Specialist, and Certified Distress Property Expert, Accredited Buyer's Representative
Jim Dutton >> GRI, REOS, CFIS, REPM, Broker & Builder
+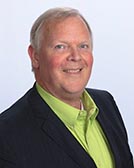 Graduate Realtors Institute, REO Specialist, Certified Foreign Investor Specialist, Certified Property Manager
Jim Dutton is a veteran, active, top-producing real estate broker.  He is also a veteran, active award winning homebuilder, remodeler and designer.  Jim began his real estate training while studying at the University of Wisconsin in the mid 1970's.  Mr. Dutton began his construction training working as a brick masons' laborer for his father's masonry company in 1970, relocating the masonry business to Atlanta in 1978 and continuing through 1985.
Mr. Dutton became a licensed Georgia real estate agent in 1984, and broker in 1986. By 1989, Jim had become a lifetime member of the Fayette County Board of REALTORS Million Dollar (Producer) Club.
In 1989, Jim Dutton became an onsite sales agent for Barry Bartlett and Pat Sopp, early partners with The Housing Group, at "Prestwick" in Peachtree City, Georgia.  Twenty-three years, and hundreds of homes later, Jim Dutton continues to carry The Housing Group's longstanding traditions of quality and integrity into our present day era of Housing and Real Estate Services.
In response to the major building downturn in 2008, Jim Dutton diverted his homebuilding crews, along with his real estate brokerage business, to teaming with local and international real estate investors in the business of buying, professionally remodeling and leasing hundreds of foreclosed single family residential properties throughout South Metro Atlanta, Georgia.
Kim Potts >> Agent
+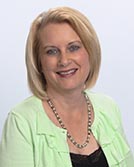 Phone (770) 716-9000 ext. 60
Cell/Text (678) 643-0392
Fax (404) 806-2146
kim@thgreo.com
Patricia Dutton >> Associate Broker, Partner
+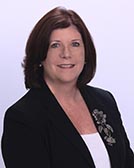 Phone (770) 461-7207
Fax (404) 806-2146
patricia@thgpm.com
PO Box 1798
Fayetteville, GA  30214
Cathy Ledford >> Associate Broker & Investor Sales in Douglas County
+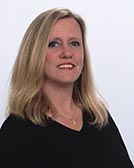 Phone (404) 452-7713
Fax (770) 485-9878
cathyledford03@comcast.net
PO Box 1798
Fayetteville, GA  30214
Carol Hall >> Agent
+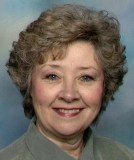 (770) 231-3935 Cell
(770) 716-9000 Office
(404) 806-2146 Fax
chall4@aol.com
Kevin Schult >> Agent
+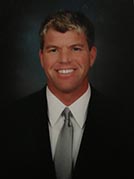 Phone (770) 500-7778
Fax (404) 806-2146
kevinschult50@gmail.com
Tonja Schult >> Realtor
+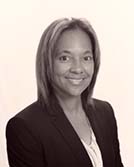 Phone:  404-290-2690
Fax:  404-529-4388
tonjaschult50@gmail.com
Michelle Myers
+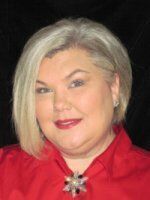 (404) 556-7100 Cell
(404) 937-3079 Office
(404) 238-7021 Fax
michelle@thgpm.com
Support Staff
Summer Shealy >> Operations Manager
+
Phone: (770) 716-9000 x 1002
Fax: (404) 806-2146
summer@thgreo.com
886 W. Lanier Avenue
Fayetteville, GA  30214